Contact Vista Industrial Products, Inc.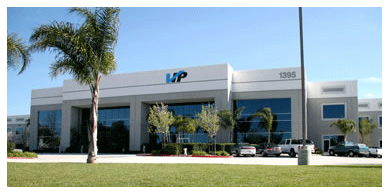 Phone & Fax Info:
Phone: (760)599-5050 - You will speak to a real person. : )
New Customer Fax: (760)599-5049
Email: info@vista-industrial.com

When we opened in 1956 as a precision sheet metal and machining shop, our objectives were simple: to provide a quality product on time, at a reasonable price. Our dedication to quality service is exactly the same today. Every customer benefits from personal attention and professional service.
Read MORE...

All parts are CNC machined and VIP prides itself on the high level of quality manufacturing. Quality is the focus from the first engineering review right on through to customer delivery. We realize that in a manufacturing environment accidents happen, but replacement parts are available!
Read MORE...
Vista Industrial Products, Inc.
1395 Park Center Drive
Vista, CA 92081
phone: 760-599-5050
fax: 760-599-5056
info@vista-industrial.com