Place an Order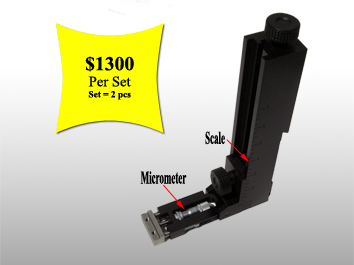 VIP Gauge: INCH
$1300 for one set | Weight = 6lbs.
Quantity discounts: two or more sets, please contact our customer service at (760)599-5050. For four or more sets, there are no shipping charges!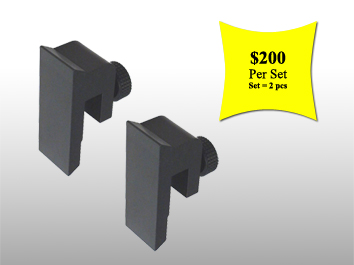 Dove Tails
$200 a set
Weight = 1lb
1.50 inch width is the same width as the VIP Gauge. Optional mounts are designed to mount to most C-Frame backstops or any vertical feature and can be easily moved into position along back stop.

When we opened in 1956 as a precision sheet metal and machining shop, our objectives were simple: to provide a quality product on time, at a reasonable price. Our dedication to quality service is exactly the same today. Every customer benefits from personal attention and professional service.
Read MORE...

VIP Gauge fingers set at the mid-point of their adjustment will align with stock AMADA® RG press brake fingers. This convenient design feature allows them to be used separately or in combination with stock AMADA® fingers for multiple step setups.
Read MORE...
Vista Industrial Products, Inc.
3210 Executive Ridge
Vista, CA 92081
phone: 760-599-5050
fax: 760-599-5056
info@vista-industrial.com